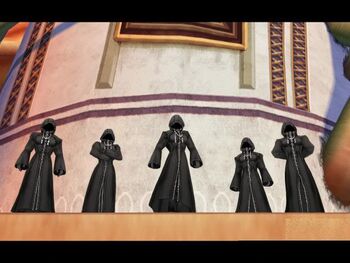 The Noah variants were revealed to have existed before the present Noah Clan, being possible production methods that led to the present Noah Clan Members, like their Relatives they acquire their power from large quantities of Dark Matter however some variants can even use a shard of Lilith's Power.
Background
The Noah Variants, also known as the Original Noah, are a group of Noah that survived the Sacrifice of Noah. Led by Sorath Bane formerly known as a human to be Ham Noahson, the eldest Biological Child to Noah, they are the ancestors of the Noah Family and the prodigious of the Noah Gene. The Original Noah are a close of net of Noah's Family and Friends that got infected by his Genes that were corrupted by Dark Matter and (in some cases) shards of Lilith's Power.
List of Members
Vital Members:
There are 15 Vital Members which act similar to a Council.
Other Members: