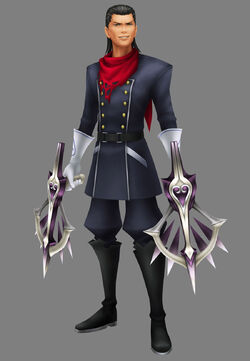 Maverick Jerad is one of the Seven Founding Members of the
Original Noah Family
and
Sorath
's Cousin, Maverick is the Brash Member of the Family and usually prefers long range combat, seemingly he spent some time in America where he picked up the slang there.
Appearance
Personality
Physical Appearance
Biography
Powers and Abilities
Trivia
Ad blocker interference detected!
Wikia is a free-to-use site that makes money from advertising. We have a modified experience for viewers using ad blockers

Wikia is not accessible if you've made further modifications. Remove the custom ad blocker rule(s) and the page will load as expected.