About D.Gray-man Fanon Wiki
D.Gray-man Fanon Wiki was founded in May 2012 by Souzousha and is a wiki where users can create their own characters, organizations or stories, and where they are encouraged to collaborate together in roleplay. The goal is to promote creativity, fun and cooperation in order to improve this wiki and make it known worldwide!
Featured Character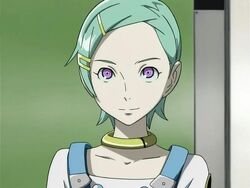 Euphoria
Euphoria (幸福感, Euphoria), more commonly known as Euphie is an Exorcist and member of the European Branch of the Black Order. Her partner is Sumiko Okita. She is charged with the healing and medical care of the Branch. Read more...
Ad blocker interference detected!
Wikia is a free-to-use site that makes money from advertising. We have a modified experience for viewers using ad blockers

Wikia is not accessible if you've made further modifications. Remove the custom ad blocker rule(s) and the page will load as expected.